The Future Farmers of America (FFA) chapters from Jefferson High School (JHS) and Washington High School (WHS) received top honors during the 95th National FFA Convention & Expo in Indianapolis last month. They were the only two West Virginia FFA chapters to receive a three-star emblem recognition at the National Chapter Award program. The three-star emblem recognition highlights chapters that have excelled in offering and meeting goals developed earlier in the year by its members. It is the highest ranking a chapter can receive in this program.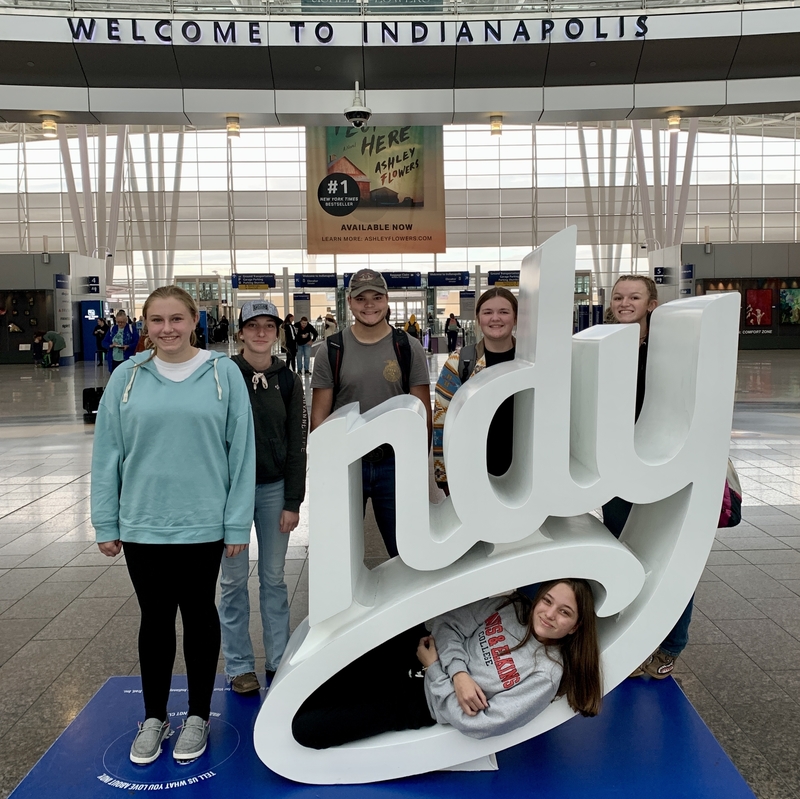 JHS continued its strong showing at the convention with gold and silver rankings in two separate events. The JHS Conduct of Chapter Meetings team received a gold ranking, the highest ever by a West Virginia team, placing them in the top 12 out of 42 teams. Team members included: Briley Bauer, Chris Croson, Maci Dunn, Hailey Owens, Grace Ott, Abigail Shanley, and Luke Viands. Ms. Owens also received a perfect score on her written exam.
The JHS Agricultural Mechanics & Technology team placed silver in the Career Development event. Team members included: Matt Vickers, Caleb Barr, Marlin Feagans, and Hayden Jeffries.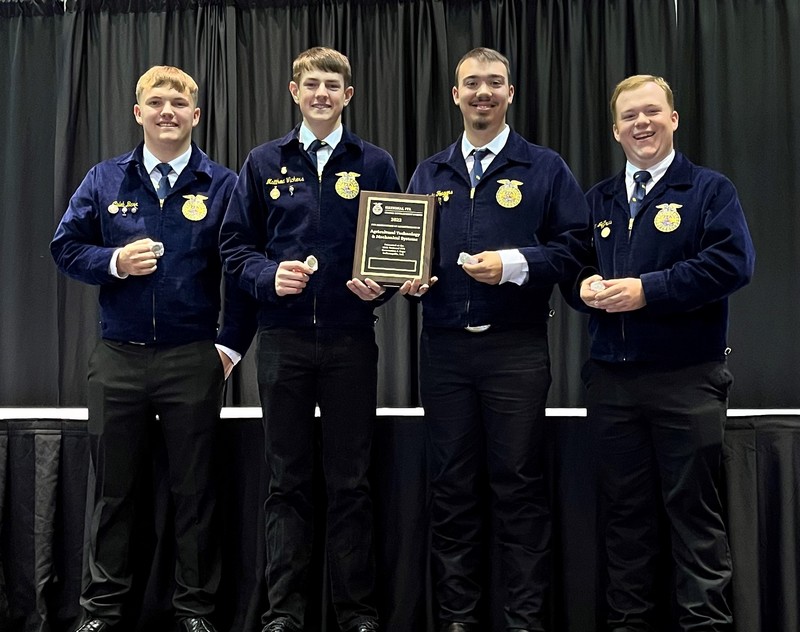 Elsewhere at the convention, Charles Town Middle School (CTMS) students represented their chapter in the National FFA Quiz Competition in the Junior Division. The team included FFA officers Khloe Fisher, president, and Chyler Shade, secretary, and placed 15th out of 44 teams nationwide. Ms. Fisher finished 35th, and Ms. Shade 74th, out of 149 competitors.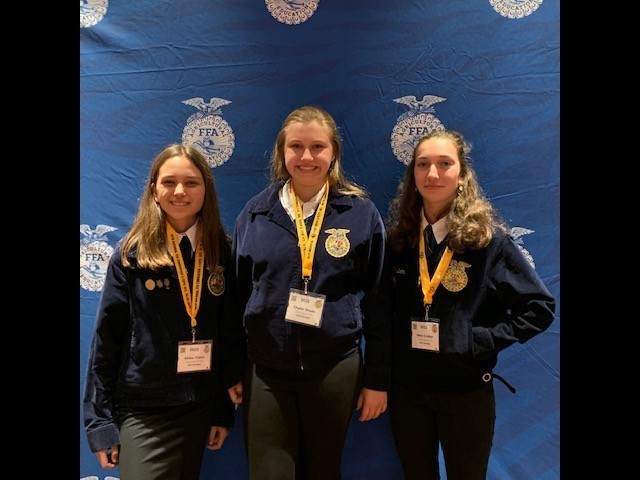 WHS FFA members Aiden Fisher, Mary Gruber, Lexi Masters, and Madi Roggenkamp also took part in the National FFA Quiz Competition in the Senior Division. Ms. Roggenkamp finished 46th, Mr. Fisher 59th, and Ms. Masters 124th out of 215 individuals. Ms. Gruber competed with CTMS students in the Junior Division, where she finished 68th. WHS students also served on the National Courtesy Corps and assisted with the Dairy Cattle Evaluation Career Development Event.
Jefferson County Schools students joined more than 69,500 FFA members across the country at the event to learn about career and educational opportunities, participate in workshops, and compete for scholarships and awards.
The National FFA Organization is a school-based national youth leadership development organization of more than 850,000 student members making up 8,995 local chapters in all 50 states, Puerto Rico, and the U.S. Virgin Islands. Visit www.convention.FFA.org to view sessions and results from the 95th annual convention.